Since this category has the biggest ticket items, I've given you a few options for each. I kept it brief but you can always text me with questions if you want more details.
CAR SEATS
You indicated that you want a convertible or 3-in-1 car seat. FYI - (in case you didn't know) these car seats can't be attached to your stroller. If you are looking for a car seat that you can attach to your stroller or if you want to take the car seat in/out of the car with your baby still strapped in (like when they're sleeping), then you'll want to buy an Infant Car Seat. Don't be fooled by the name, Infant Car Seats can be used until ~12-18 months, depending on the height and weight of your baby. Some parents with two cars like yourself, will buy an infant car seat for one car and a convertible or 3-in-1 for the other.
I've recommended four car seats for you - two infant options, a convertible, and a 3-in-1.
Cybex Aton 2 ($279.95): If you're looking for the car seat with the best crash test ratings, I'd recommend the Cybex Aton 2. It has a load leg that provides extra support to reduce downward rotation in a crash. These crash tests are completed by BabyGearLab, a third party ratings site.
UPPAbaby Mesa ($349.99): If you want a non-toxic option, I'd recommend the Uppababy Mesa with wool fabric. It's naturally flame retardant, so they don't add any extra chemicals to meet flame resistant requirements. The one downside is that the UPPAbaby Mesa isn't compatible with every stroller, so if you do want to create a travel system, check for compatibility first. I can help with that once you narrow down which car seat and strollers you like.
Nuna Rava ($449.95): If you want a convertible car seat, I'd recommend the Nuna Rava because it's non-toxic, comfortable and performs well in crash tests.
Maxi-Cosi Pria 3-in-1 Convertible Car Seat ($289.99): If you want a more affordable 3-in-1 (perhaps for a second car), I'd recommend the Maxi-Cosi Pria 3-in-1. It's highly rated, machine washable, and doesn't look too bulky. The downside is that it uses flame retardant chemicals.
---
STROLLERS
It looks like you're interested in full-size, jogging, and convertible strollers. I took this as you're open to all of them and not sure which one you want yet. I've pulled together one for each type of stroller you're interested in. I also threw in a lightweight option since lightweight strollers are more affordable and have come a long way - many offer similar benefits to full-sized strollers.
Strollers are one of the harder items to shop for because everyone's lifestyle is different and how you may incorporate a stroller is different. Think of these as a starting point to get a lay of the land. I'm happy to give you more options once you've narrowed down what you want.
UPPAbaby Cruz V2 ($649.99): UPPAbaby is one of the most sought after stroller brands. Rightfully so, they use premium materials and think through all the convenience features a parent could want. I'm recommending this one for you because of the telescoping handlebar that can adjust to make it comfortable for both you and your partner.
Thule Urban Glide 2 ($529.95): Thule Urban Glide 2 is one of the best rated jogging strollers. Jogging strollers tend to be bulky compared to other stroller types, but the Thule Urban Glide 2 is sleek, lightweight, and offers all the safety features needed in a jogging stroller (like a hand brand and front swivel lock).
Cybex Gazelle S ($699.95): I'd recommend the Cybex Gazelle S if you're looking for a convertible option. There are over 20 possible seat configurations. This stroller also comes with an extra basket whenever you don't need to use the second seat.
Joolz Aer ($399): The Joolz Aer is one of the only lightweight strollers that has all-wheel suspension giving it a super smooth ride. It only weighs 13.5 lbs, has a carrying strap, and can fit into the overhead bin on a plane. This stroller is also compatible with Nuna, Cybex and Clek car seats so you can turn it into a travel system as well.
---
CARRIERS
You mentioned that you're not sure of what carrier type you want yet. Here's a quick guide that details the different types and what to consider when choosing a carrier. Since you're unsure, I'm recommending three carriers to look at first (two wrap and one soft-structured). Some parents get a wrap for the early months for closer skin-to-skin babywearing and then transition to a soft-structured carrier when your little one is bigger.
Solly Baby Wrap ($65): The Solly Baby Wrap is your classic wrap (one long piece of fabric). The biggest difference across all the brands offering wraps is the material they use and their colors/patterns. Some are thicker fabrics with less stretch, others have a lot of stretch for a more natural snug feel. I like to recommend the Solly wrap because it's made from a silky soft stretchy fabric that's breathable. They're also offered in beautiful neutral colors.
Baby K'tan Original Baby Wrap Carrier ($49.95): I like to recommend the Baby K'Tan wrap because it's ready to wear. Tying a baby wrap can be intimidating and even frustrating the first few times. The Baby K'Tan is great when you want the snug-fit benefits of a wrap, but don't want to tie the wrap. The biggest downside to ready-to-wear wraps is that they're sized (vs. one size fits all), so if you go with this option you'll have to get two if both parents want to baby wear.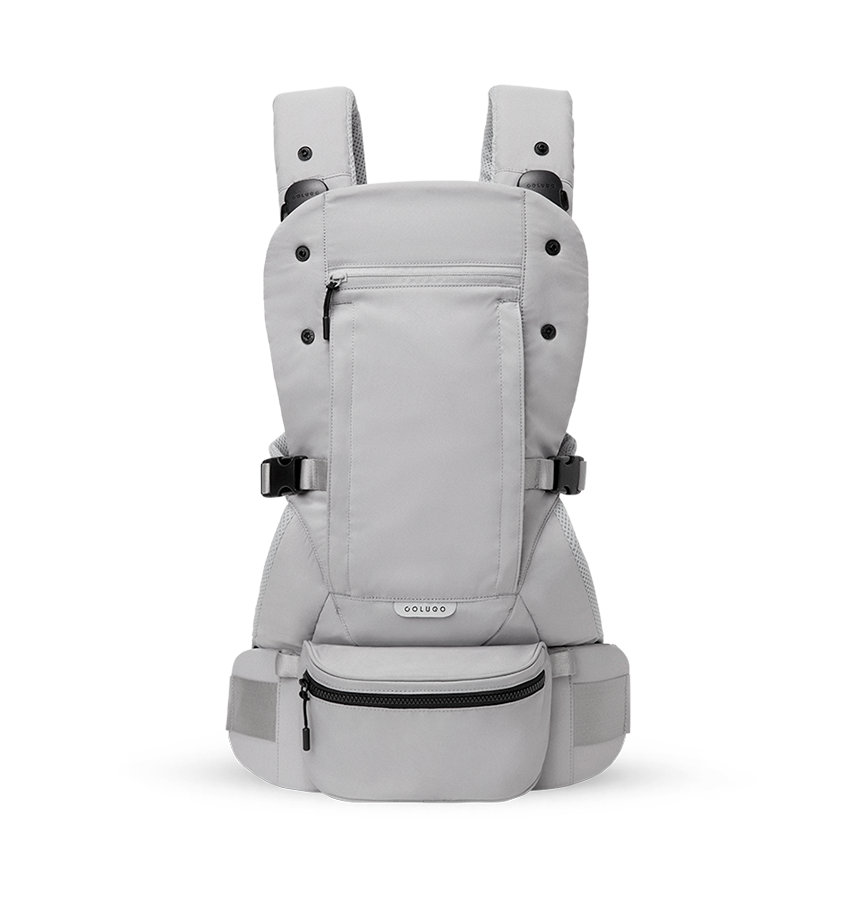 Colugo Carrier ($135): For a soft-structred carrier, the Colugo Carrier is one of our favorites. Colugo is a new direct-to-consumer brand that is parent-owned and designed. With soft-structured carriers, the most important things to look for are carrying positions and fit. The Colugo Carrier is great because it offers front inward-facing, front outward-facing, and back carry positions. It's also super lightweight and has really fun colors and patterns. Our favorite feature - the magnetic clasps - trust, it's a huge lifesaver when you're putting in your little one by yourself. Other popular carriers that offers similar features are the Baby Bjorn One and Ergobaby Omni-360, but they both run closer to $200. There's also other soft-structured carriers that are more affordable or have different patterns, but they don't offer all the carrying positions.
---
DIAPER BAGS
There are so many options with diaper bags. Based on your preferences, I've pulled together modern unisex options in messenger, tote and backpack styles and stuck to black and neutral colors. Let me know if you're looking for a specific pattern or color and I'm happy to find exactly what you're looking for.
Dagne Dover Indi Diaper Backpack ($155-195): The Dagne Dover diaper backpack (offered in three sizes) has a clean and modern design. It also offers thoughtfully designed pockets and comes with key accessories like stroller straps and a changing mat.
7AM BK718 Diaper Backpack ($80): 7AM also offers a sleek diaper backpack with key accessories. This is a great option if you like the Dagne Dover, but want to spend less.
Herschel Baby Strand Sprout Tote ($109.99): Herschel also has thoughtfully designed unisex diaper bags and backpacks. Including the Sprout bag if you want a tote option.